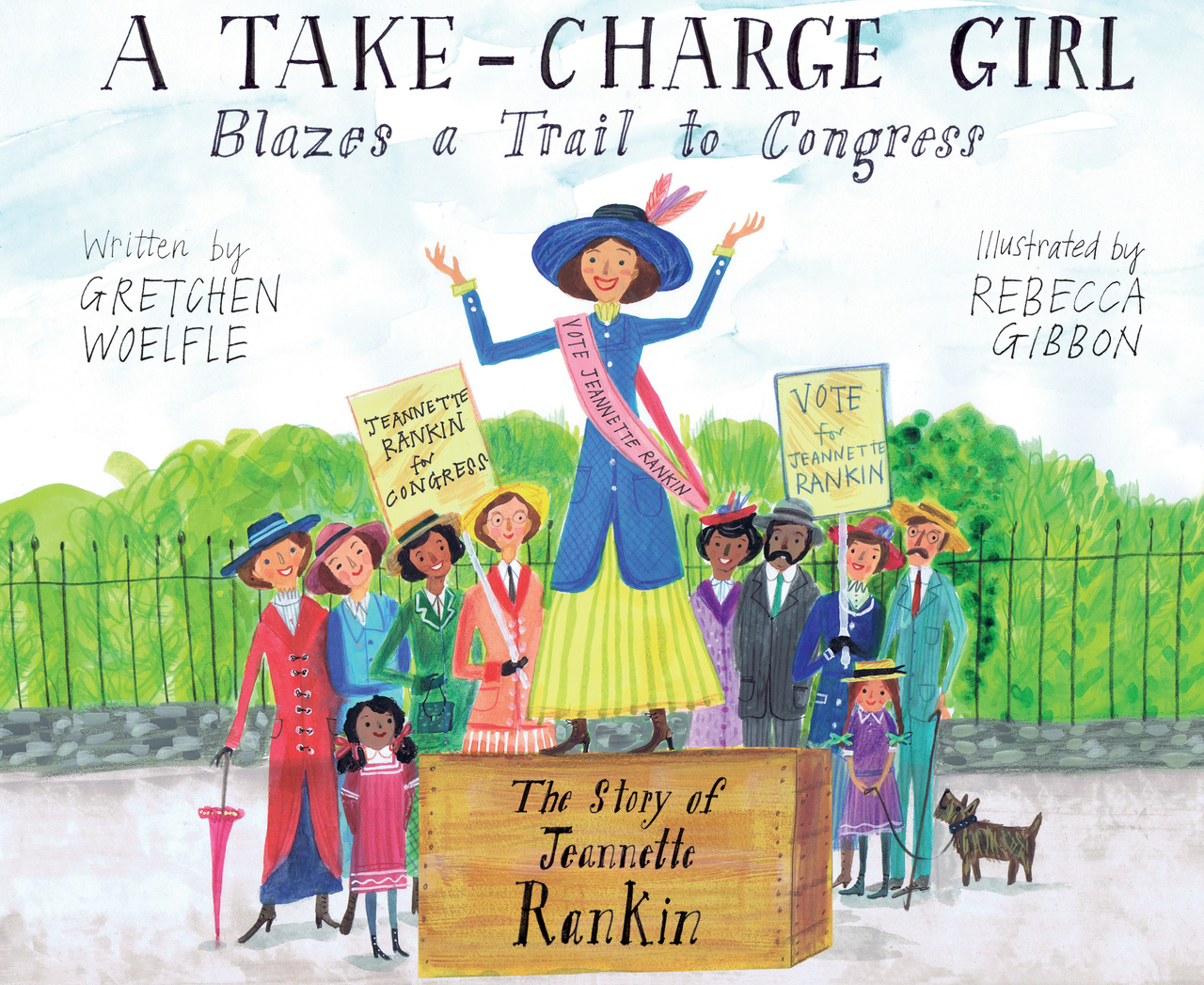 Jeannette Rankin was a take-charge girl. Whether caring for horses or her little brother and sisters, she knew what to do and got the job done. When she saw children living in poor conditions, she went to work to change that.

But for women to really change things they needed to vote. In Jeannette's time, that was illegal! So she spent years giving speeches and organizing women to convince men that women should have the right to vote. When her home state, Montana, granted women that right, Jeannette ran for Congress and won!

Congresswoman Jeannette Rankin blazed the trail that hundreds more women have followed.
The First Reviews Are In!
BOOKLIST (starred review)
At a time when voting rights are being attacked and suppressed, learning about the early struggles for women's suffrage in our country can be inspiring. This lively biography showcases one tireless activist, Jeannette Rankin from Montana, who became the first U.S. congresswoman in 1916....Rankin's story is made relatable to young readers through Woelfle's focus on how "take-charge" she was, starting as a child....The section on Rankin's campaign for Congress, in which she crisscrossed 6,000 miles of Montana is riveting.
Astra/Calkins Creek, $18.99 (9781662680120). Gr. 2–5. 320.082
PUBLISHERS WEEKLY

"Take-charge girl" Jeannette Rankin (1880-1973) inspires in this lively, quote-filled picture book about her journey to become the first U.S. congresswoman....Woelfle narrates with a conversational tone that makes Rankin feel accessible....A concluding scene of the politician striking to the Capitol accentuates the boundless energy stressed by text: "But she wasn't there for smiles and handshakes./ She had work to do!"
KIRKUS
Jeannette Rankin (1880-1973) may not be a household name today, but Woelfle and Gibbon's book seeks to change that. The text as a whole grounds Rankin's ambitions in her determination to advocate for children, and such framing will likely make the book more accessible to young readers, as will the energetic illustrations.
A yes vote for this title's inclusion on children's bookshelves.
SOMETHING ABOUT ME

I'm Gretchen Woelfle (that's Wolf-lee) and I'm a children's author. I've written picture books, short stories, essays, novels, biographies, and environmental books.
I am most curious--some would say nosy -- about people who do extraordinary things. Some are already famous. Others, like Jeannette Rankin, should be more famous. And so I write their stories.

Most days I work at home. Some days I go to schools to talk to the children I write for. It tickles my fancy to be a celebrity for a day!

I love to travel the world looking for stories, sometimes on a bicycle. I've lived high in the Himalayas and on a tiny island in the Pacific Ocean. I've also found stories in my own Los Angeles backyard!