Mumbet's Declaration of Independence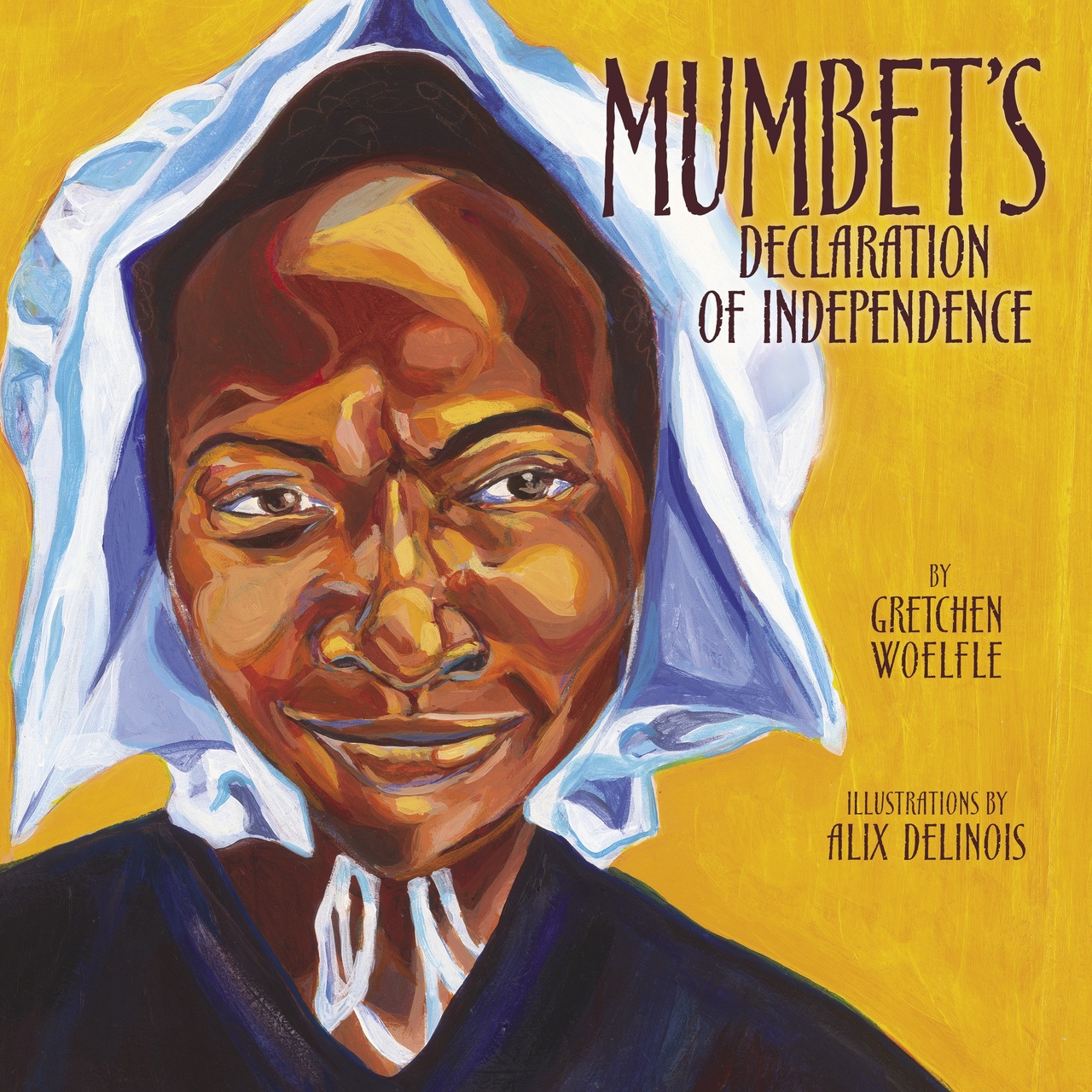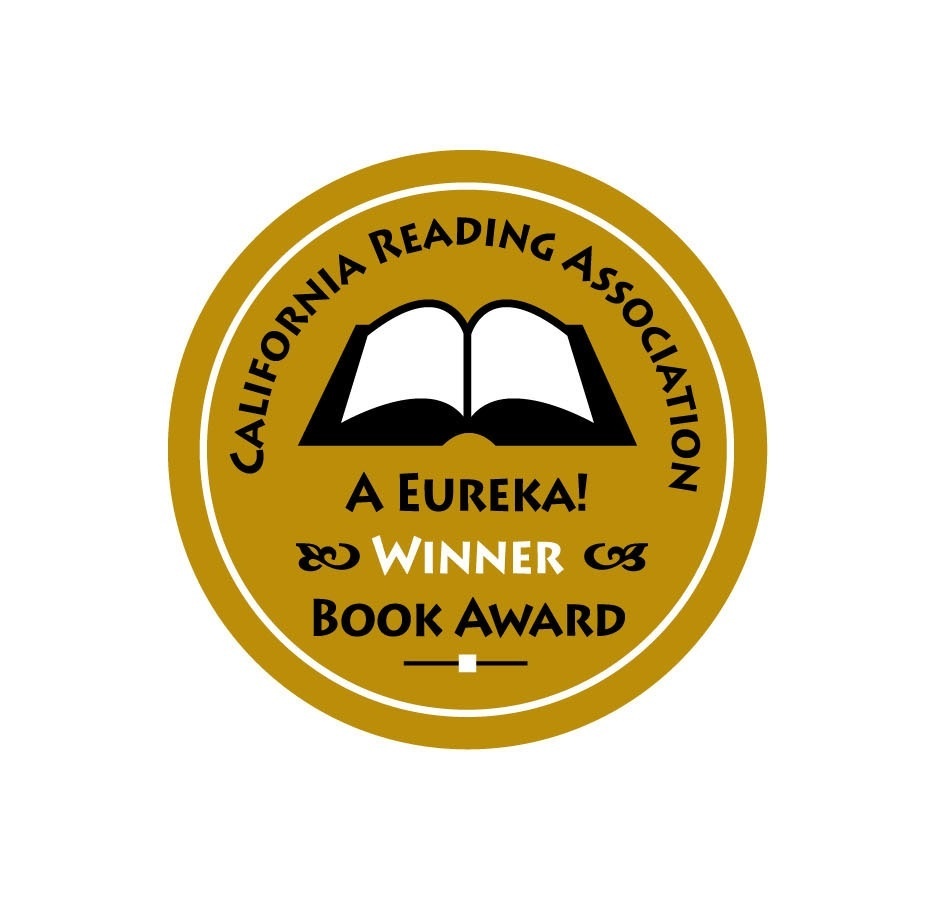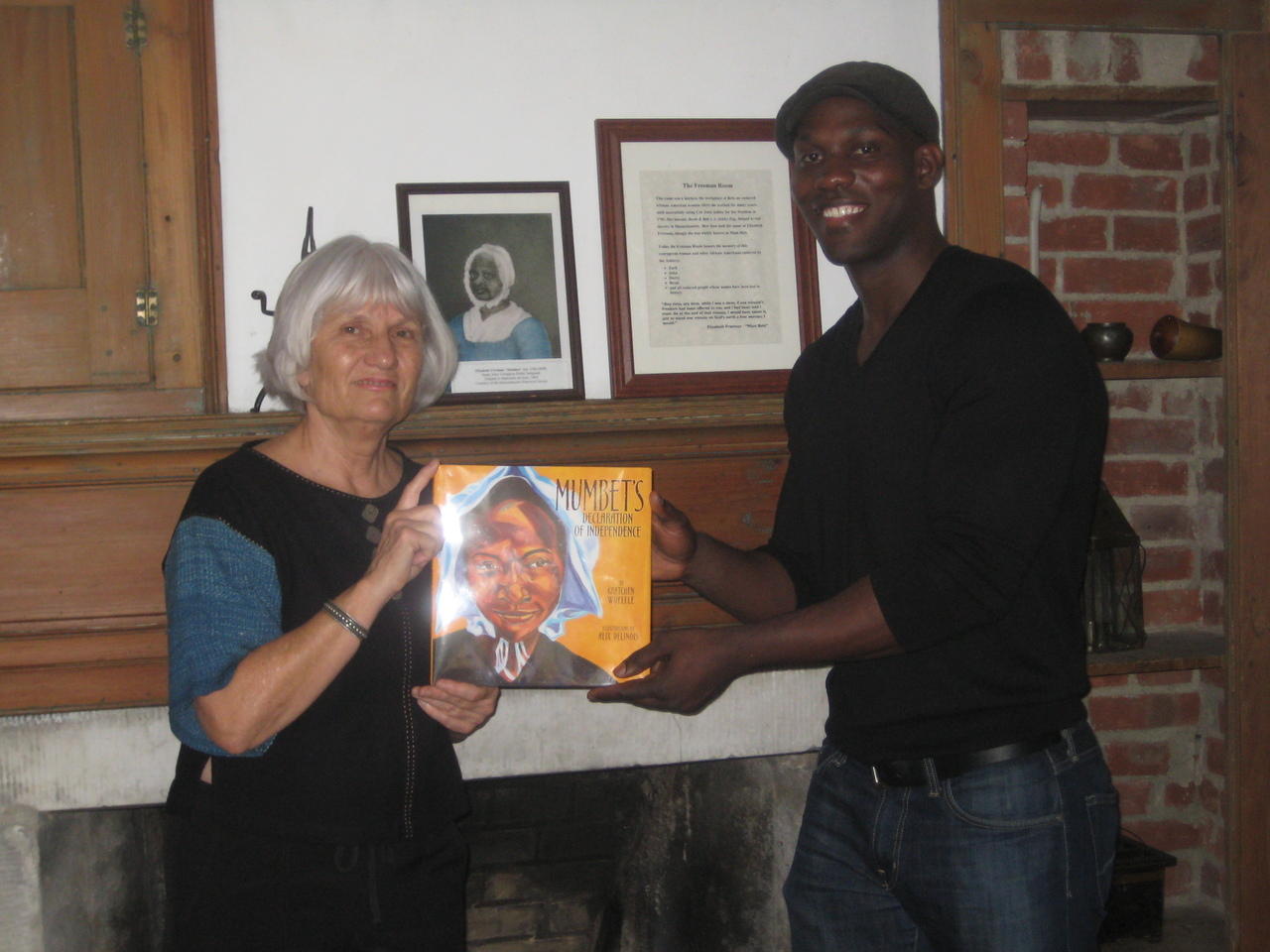 Starred review from Publishers Weekly

A slave named Mumbet, who successfully sued for her own freedom in 1781 Massachusetts, is the subject of this powerfully told biography. Suffering under a cruel mistress, Mumbet seeks solace in the freely running rivers of the landscape and in her own mind. Woelfle draws clear parallels between the Massachusetts colonists' discontent and the freedom Mumbet craves: " 'The King means to take away our rights!' one man shouted. Do I have rights? wondered Mumbet." Delinois's thick layers of paint and vibrant palette infuse even the story's upsetting moments with hopefulness, and Mumbet herself glows with determination and integrity. An author's note addresses how many details of Mumbet's life were lost to history, yet her story stands as a potent reminder that the freedoms that accompanied the American Revolution left many behind. Ages 6–10.
New York Times Book Review:

"Mumbet didn't have a last name because she was a slave." So begins ­Gretchen Woelfle's "Mumbet's Declaration of Independence," which tells the story of a remarkable figure in American colonial history. Known as Bett or Betty, although some children "fondly called her Mom Bett or Mumbet," she successfully sued her owner, John Ashley, "the richest man in Berkshire County, Mass.," for her emancipation, and once liberated chose to name herself Elizabeth Freeman.

Alix Delinois's illustrations beautifully balance the intensity of this history lesson. The opening pages feature seven portraits of Mumbet in different states of thought and emotion. Pensive, determined and graceful, she wears a white bonnet (outlined by bright reds and yellows) in poses that highlight the complex and dynamic human being she must have been. Having overheard discussions of the Massachusetts Constitution of 1780, which states that "All men are born free and equal," Mumbet enlists the help of an attorney, Theodore Sedgwick (father of Catharine Maria Sedgwick, who would later record Mumbet's story), to challenge her enslavement. "I am not a dumb creature," Mumbet says. "I deserve my freedom." Two years after she brought her case, a judge declared slavery illegal in the state of Massachusetts, which in turn led to the freeing of 5,000 slaves.

Woelfle's narrative skillfully keeps Mumbet at center, focusing on Mumbet's struggles against her mistress, Mrs. Ashley, who did not have the right to own property yet "owned the sharpest tongue in town." Her verbal and physical cruelty toward Mumbet and Mumbet's daughter, Lizzy, challenges the common belief that white women were passive spectators of slavery's violence and the sentimental allies of slaves. Mumbet, a protective mother, is so eager for her own and her daughter's freedom that she uses the Revolution's egalitarian rhetoric to declare their independence. Woelfle's narrative and her appended notes and references offer opportunities for discussing nuances in the history of American slavery.

from the Huffington Post:

An Early Lawsuit for Liberty and the Pursuit of Happiness
by Vicki Cobb

Right after the Revolutionary War, in 1781, a female slave brought suit for her freedom against the state of Massachusetts. It was the first legal test of the statement "All men are born free and equal" for the year-old Massachusetts Constitution. This is one of those little known stories that makes historians' eyes light up, and whets the appetite of storytellers like Gretchen Woelfle.

Mumbet's Declaration of Independence is a picture book for children aged six through 10, illustrated by Alix Delinois with bold, colorful art that reinforces this strong depiction of a strong woman.

There is a subtext here in Mumbet's Declaration of Independence: No human being is equal if they are owned by another human being. A written document, a constitution, changes the law and creates opportunity. The law is language that states right and wrong. It takes courage to stand up for what's right. The law is a tool that helps make things right.

We underestimate the intelligence of our children if we don't expose them to stories like this. And, make no mistake, if you share Mumbet's story with a child the first question you'll be asked is, "Is it true?" That's the value of nonfiction literature. The story has added weight because it is true, despite limited primary sources. Woefle tells the story behind the story in her Author's Note.

The best way to implement the Common Core State Standards is to create rich learning experiences for children. History comes alive when the stories of real people who struggled to make our country a "more perfect union" are shared with children. When Mumbet was a slave, she had no last name. Upon winning her freedom she legally changed her name to Elizabeth Freeman. A small, but telling, detail worth noting during Black History Month.